Choose and Cut Your Own Christmas Tree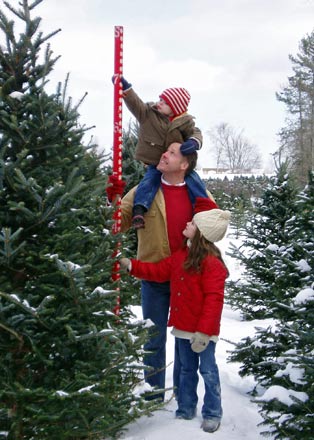 There's nothing like a family outing to a farm to pick out that perfect tree and bring it home for the holidays. New Hampshire has many Christmas tree farms that allow you to traipse through the trees, enjoying the scenery while you search for that one tree that say "take me home". You know you're getting the freshest tree possible along with a memorable adventure. Harvest-Your-Own is the fastest growing way to buy a tree.
Some farms let you tag your tree ahead of time; you return during the holiday season and harvest it with a saw the farm provides - often a helper is there to assist you. Other farms allow you to tag your tree early and they will harvest it for you and have it waiting on the day of your choosing. Or you can just show up and choose and cut your tree in one easy operation. Many farms also have fresh, pre-cut trees available for your convenience. Wreaths, roping, and other holiday products can be purchased at the farm too.
Sleigh rides, caroling, hot cider and doughnuts, and even Santa Claus himself can be part of the Harvest-Your-Own experience, so call one of the farms listed below and schedule your visit to a New Hampshire Christmas tree farm now!
Wholesale | Mail Order | Retail Lots
Glove Hollow Christmas Tree Farm
395 Daniel Webster Hwy
Plymouth, NH 03264
603-520-9096
email:
mikeahern172@gmail.com
Member of NH/VT Christmas Tree Association

Weir Tree Farms, LLC
679 East Colebrook Road
Colebrook, NH 03576
603-237-5273
email:
xmas@weirtreefarms.com
Member of NH/VT Christmas Tree Association
Member of the National Christmas Tree Association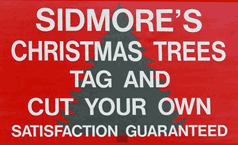 Sidmore's Lakeview Christmas Tree Farm
198 North Road
Deerfield, NH 03037
603-463-7472 & 603-318-9027
email:
tim.sidmore@aol.com
Liberty Hill Tree Farm
12 Emerson Road
Gilford, NH 03249
603-455-5150
email:
gregorylemay@metrocast.net
Member of NHTOA

Open Wednesday & Thursday - 1 - 5 pm
Friday, Saturday & Sunday - 10 am - 5 pm
Neva Dun Farm Christmas Trees
77 Peacham Road
Center Barnstead, NH 03225
email:
nevadunfarm@gmail.com
NOTICE!!
To our valued customers and friends-
Neva Dun Farm Christmas Tree Farm will be CLOSED for the 2021 SEASON!!
CUT YOUR OWN TREES ONLY will be available in 2022 and in the Future.
NO Pre-cut Trees and NO Wreaths will be available in 2022 and in the future.
THANK YOU ALL for your past patronage.
HAPPY HOLIDAYS from the Burt Family!

The Rocks Christmas Tree Farm
4 Christmas Lane
Bethlehem, NH 03574
603-444-6228
email:
info@therocks.org
Member of NH/VT Christmas Tree Association
Member of the National Christmas Tree Association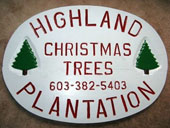 Highland Plantation
39 Highland Street
Newton, NH 03858
603-382-5403
email:
wstocker39@myfairpoint.net
Member of NH/VT Christmas Tree Association
Conley Tree Farm
527 Meaderboro Road
Farmington, NH 03835
603-833-6589
email:
sales@conleyfarm.com
Member of NH/VT Christmas Tree Association
Member of National Christmas Tree Association
Nichols Trees LLC
12 Pelton Lane
Lyme, NH 03768
603-795-4392
email:
nicholstrees@gmail.com
Member of NH/VT Christmas Tree Association
Member of the National Christmas Tree Association