Mail Order Christmas Trees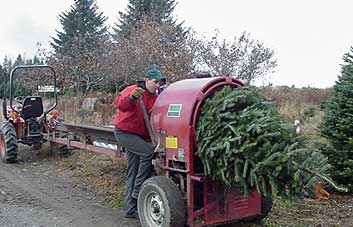 Obtaining the unique scent of a New England Christmas is easier and cheaper than you may think. Whether you grew up with the distinctive aroma of a freshly cut balsam or fraser fir, or you simply long to experience the true delight of a Northern White Mountains Christmas that you have only read about, it is now possible to have that perfect tree sent directly to your home.
The farms listed below all offer freshly cut trees delivered to your door just in time for the holiday festivities. Order one for your self or send one as a gift. If you have a loved one who has moved away from New England, a Christmas tree is a truly wonderful gift to bring you closer together.