Wholesale Christmas Trees
Buying New Hampshire trees on a wholesale basis makes sense (and scents) for your business or group for a couple of reasons:
Geography. New Hampshire is close to your market. We are a day's drive from over 60 million people in the Northeast. Interstate Highways I-93 and I-91 provide easy access to the other major routes in the Northeast and beyond. Your transportation costs will be lower than if you have to import trees from farms further away.
Climate. Not only are our soils and climate perfectly suited for growing Christmas trees, but our cold temperatures arrive early in the fall. Early frosts set the needles on the trees making for excellent needle retention. In November, when the tree harvest starts, the chill of winter has begun to settle in. It is not unusual for temperatures to stay in the 40's or below for virtually all of the month. This means that harvested trees are in nature's cooler until they are shipped, giving you the freshest tree possible. Not only skiers like the early snows; trees stored under an early white blanket arrive at your doorstep in prime condition.
Harvest Your Own | Mail Order | Retail Lots

The Rocks Christmas Tree Farm
113 Glessner Road
Bethlehem, NH 03574
603-444-6228
email:
clarnerd@forestsociety.org
Member of NH/VT Christmas Tree Association
Member of the National Christmas Tree Association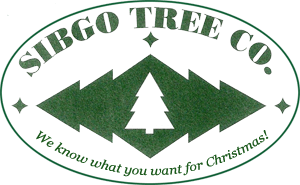 Sibgo Tree Company
108 Marshall Hill Road
Colebrook, NH 03576
603-237-5702
email:
sibgotree@gmail.com
Member of NH/VT Christmas Tree Association
Member of the National Christmas Tree Association

Weir Tree Farms, LLC
679 East Colebrook Road
Colebrook, NH 03576
603-237-5273
email:
xmas@weirtreefarms.com
Member of NH/VT Christmas Tree Association
Member of the National Christmas Tree Association